New camera flash and heart rate sensor placement for the Samsung Galaxy S6
expand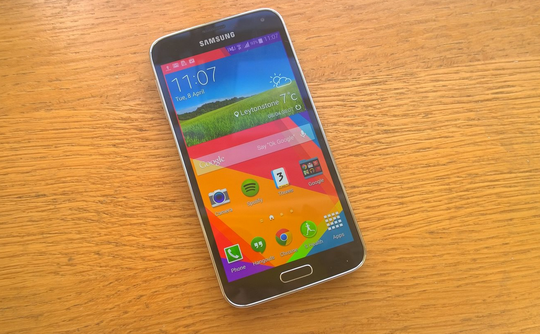 GS6 leak showing the phone's new back camera placement. We are a little reserved towards this leak, as even the naked eye can discern that the case's frontal view shows a poorly "photoshopped" Galaxy S5 resting safe inside it. 
The back panel view seems genuine, and it's worth focusing on that. The elliptical hole which houses the camera flash and heart rate sensor has been moved from its former bottom position to the right. 
Views:
Mike D.
It looks like a deja vu ... if this is the phone ... I bought an S3, my wife has S5 ... I was going to upgrade but I choose a different phone ... this better not be the S6 
JMartin22
The S6 looks cool, I kind of want to buy it lol. But I need to break that 6-7 month upgrade cycle habit, as I already have a Note 4. 
Pointless
Useless article but if samsung want the mobile title back then they need to completly redisgn touchwizz, cut the bloatware and useless gestures that no one uses anyway 
---
Published by
Owee
, 29.01.2015 at 04:45
Понравился наш сайт? Присоединяйтесь или подпишитесь (на почту будут приходить уведомления о новых темах) на наш канал в МирТесен!
1
Показы:

1
Охват:

0
Прочтений:

0
---