Super Mario World's gravity isn't possible on any planet
expand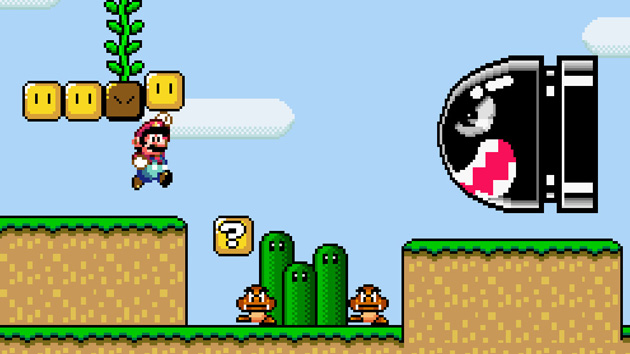 Opinion:
Uberfu
Who cares ?  Why is this even a TV Episode much less a review on a tech Site ?  It's a fictitious video game.  Mario shoots Fireballs out of his hands also.  And he can shink and grow w/ magic mushrooms.  He rides a dinosaur looking creature -- Yoshi (that's doesn't exist either) and he's pals with a talking mushroom.  He swims past rotating chains fire tah exist under water.
Also just from your screenshot - there are 4 bricks just floating in mid air.  AND that super huge "bullet" coming at him flys much faster than it should - if you want to get into physics.
I wish the writers here would stop doing idiotic and stupid stories just to get someone to click on a damned link.  It's already bad enough that PBS did a show on this garbage - it make John Fingas look real dumb.
ALSO - how is this short regurgitated blurb or an "article" keeping in line with the longer extended in depth articles that Engadget announced that it was getting back to a few months ago ? 
---
Published by
Owee
, 18.02.2015 at 22:37
Понравился наш сайт? Присоединяйтесь или подпишитесь (на почту будут приходить уведомления о новых темах) на наш канал в МирТесен!
1
Показы:

1
Охват:

0
Прочтений:

0
---